About SMMA-2017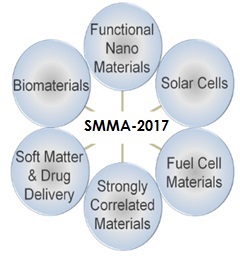 The Centre for Advanced Functional Materials (CAFM) of IISER Kolkata is organizing its first symposium SMMA-2017. The objective of this symposium is to bring together eminent researchers and provide a platform for interaction on advanced solid state, soft materials, nanoscience and nanotechnology. The conference will include several keynote and invited lectures as well as short presentations and poster-session. Best poster awards will be given to the students.
Flyer
About CAFM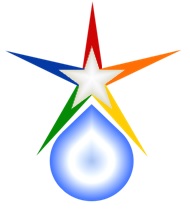 At IISER Kolkata, the Centre for Advanced Functional Materials (CAFM) has a special mission to foster collaborative, interdisciplinary research and education in the science and technological applications of advanced solid state and soft materials. With an emphasis on nanoscience and nanotechnology, the research areas of CAFM include hybrid solar cells; fuel cells; strongly correlated materials; polymer and supramolecular delivery vehicles; materials for environmental remediation. CAFM coordinates to foster advanced research towards synthesis of smart materials, structure-property elucidation, device fabrication and cutting-edge applications. The faculty members of CAFM provide research training to BS-MS, IPhD students, PhD scholars and postdoctoral fellows, and conduct interdisciplinary courses on advanced functional materials. 
About IISER Kolkata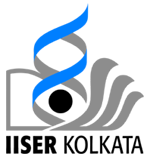 IISER Kolkata, established in 2006, is one of the seven Indian Institutes of Science Education and Research (IISERs) created by the Ministry of Human Resource Development (MHRD) to promote quality education and research in basic sciences. It is an autonomous institute devoted to both teaching and research in an integrated manner. IISER Kolkata offers BS-MS (5-yr integrated masters), post-B.Sc. integrated PhD program, 2-yr MS (by thesis) program for B.Tech students as well as PhD program.  
Venue
IISER Kolkata functions from the Mohanpur campus, which is around 53 km from Kolkata and is well connected by rail and road with other metros. The distance from Kolkata International airport to Mohanpur is 40 km.
How to reach